Hey, I am Malabya Tewari
I am a multidisciplinary software developer based out in Bangalore, India. I work as a Full Stack Developer & Technical Architect at Valuebound where I wear a lot of hats. Mostly, I am mostly involved in Proof Of Concept projects. But apart from that I also handle multiple Drupal projects and mentoring novice Drupaler.
An active community member with contributions in the Drupal project and also in the Bangalore Drupal community by organizing meetups, camps and provide Drupal training in Global Training Days.
Often I am labeled as a workaholic, which is true to some extent, since there is so much learn and explore around the web and it truly intrigues me. Since, you cannot achieve perfection, so you have to evolve.
Publication
I co-authored a book on Drupal 8, Beginners Guide to Drupal 8 Development.
Explore the new features of Drupal 8 through practical and interesting examples while building a fully functional recipe sharing website
Learn about web content management, multi-media integration, and the newly introduced native web services in Drupal 8
A hands-on, example-driven guide to developing Drupal websites that covers everything from site building, theme development, creating custom modules, as well as the development environment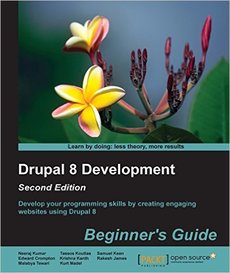 Work Experience
Full Stack Developer
Currently Working at Valuebound, where I have a very cross-functional role which includes architecting solutions for projects & POCs, managing projects and mentoring new developers


Software Developer
July 2013 - December 2015 (1 year 6 months)

Software Developer
February 2013 - July 2013 (6 months)

Software Developer
June 2012 - July 2013 (1 year 2 months)